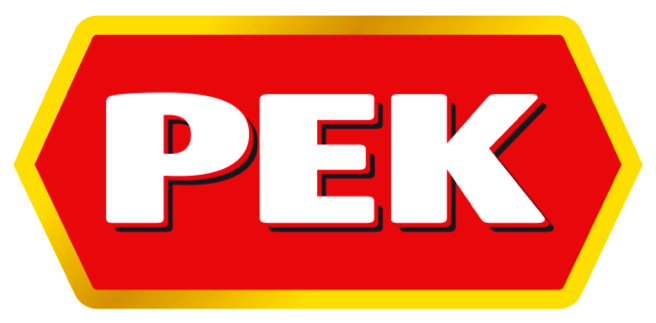 The Ultimate PEK Burger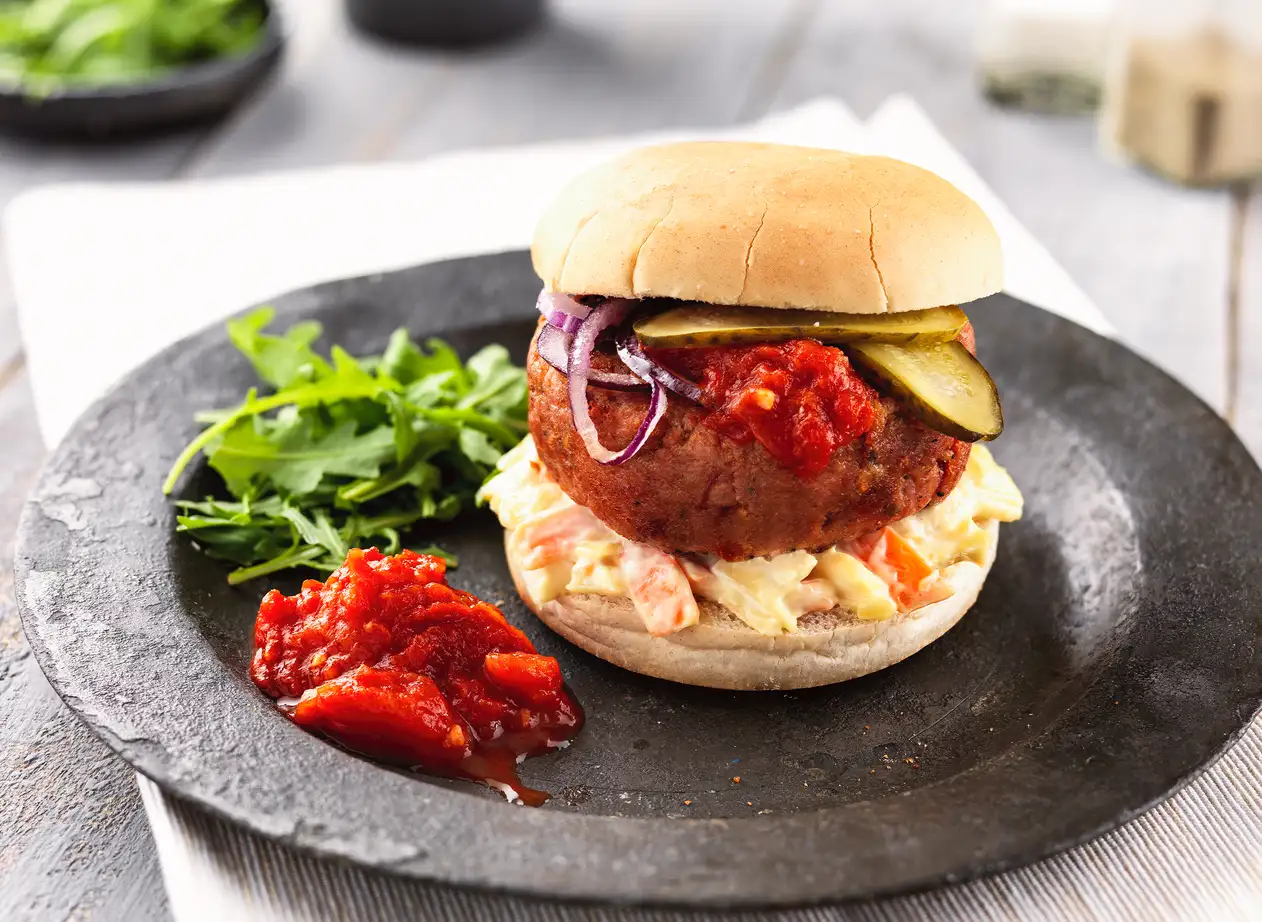 Serves 4
Cooking Time 20 minutes
Preparation Time 20 minutes
Ingredients
2 tins of PEK, grated
1 small onion, finely chopped
1 garlic clove, finely chopped
1 tablespoon of BBQ seasoning
2 slices of thick brown bread whizzed into breadcrumbs in a food processor
To serve:
Smoked tomato sauce (1 tin of chopped tomatoes, 2 crushed garlic cloves, ½ tsp smoked paprika and a pinch of sugar)
4 burger buns
4 tbsp of chunky coleslaw
Tomato and red onion, sliced Gherkins
Method
Place all the ingredients for the burgers in a large bowl, season and mix well. Cover and chill in the fridge for 1 hour.
Shape the mixture into 4 burgers.
Heat 1 tbsp of olive oil in a frying pan. Place the burgers in the pan and cook for 3-4 minutes each side
While the burgers are cooking, toast the burger buns until lightly golden.
Spread a generous amount of coleslaw over the base of each bun. Add the tomato slices, then the burger, red onion slices,gherkin, smoked tomato sauce and then place the top burger bun on top.