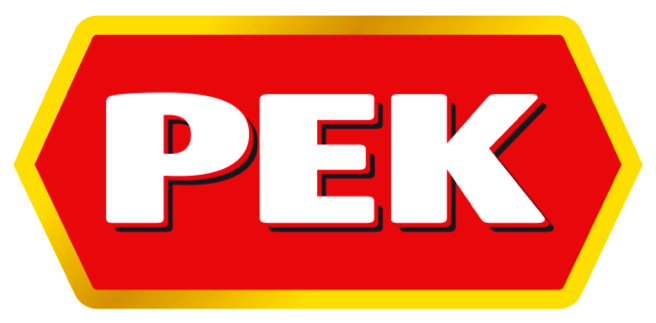 PEK, Cheese & Pickled onion Pasty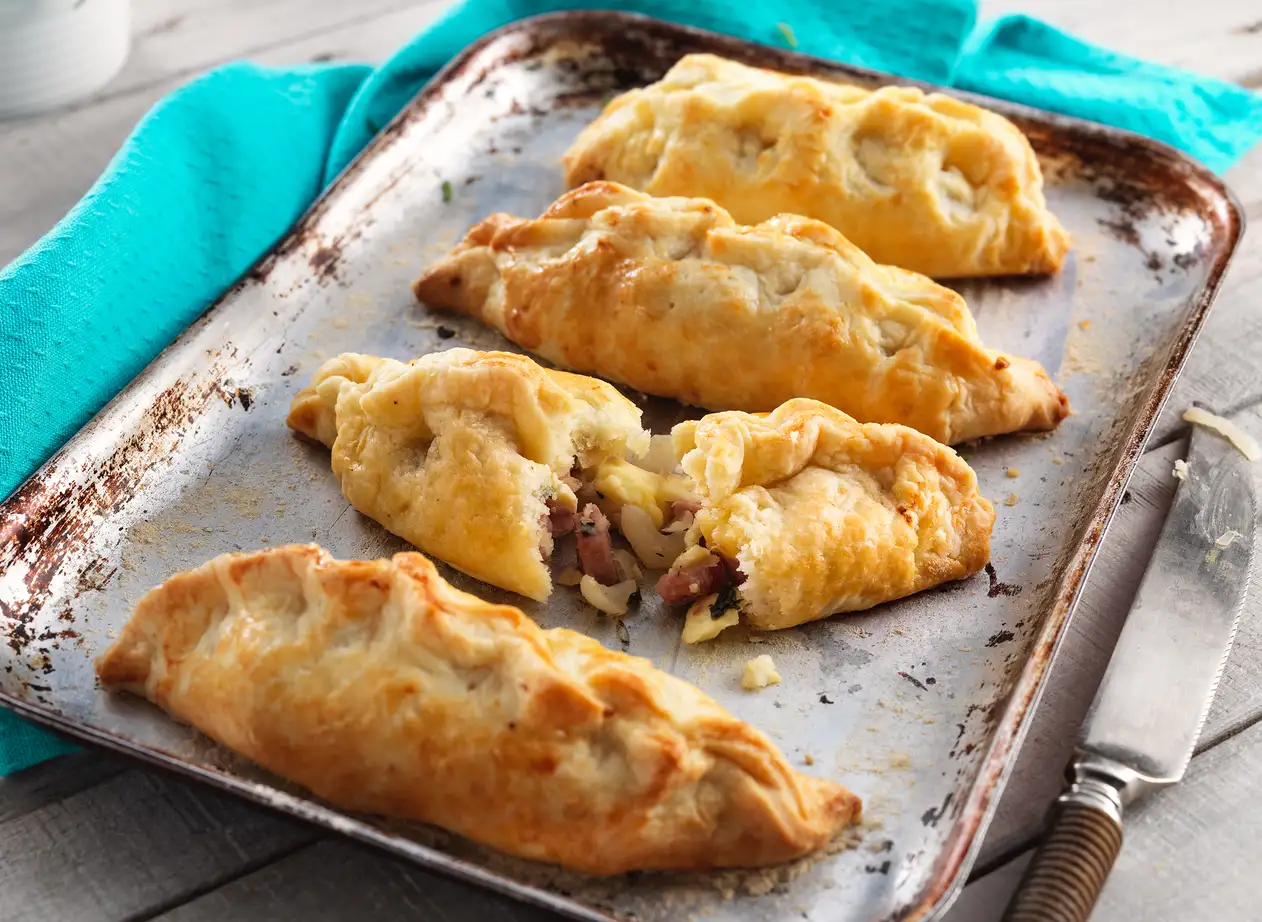 Serves 6
Cooking Time 20 minutes
Preparation Time 15 minutes
Ingredients
500g pack of shortcrust pasty
Flour for dusting
1 tin of PEK - chopped into 1cm cubes
150g Wensleydale cheese, cubed
7 pickled onions, chopped
1 tbsp of fresh chopped parsley
Ground black pepper
1 egg, lightly beaten for glazing
Method
Preheat oven to gas mark 6/200C (180C in a fan oven). Roll out pastry on a lightly floured board. Press out 6 circles, using a small plate as a template to cut around and then put to one side.
In a bowl, mix together PEK, cheese, pickled onions and parsley, then season with freshly ground black pepper. Divide the mixture between pastry rounds, spreading it in the centre. Dab water around edge of each pastry circle, then fold it over crimping the edges together with your fingers like a Cornish pasty.
Make slits in pastry for air holes, brush liberally with egg wash and sit on a baking sheet. Cook in oven for about 20 minutes or until golden, then remove and transfer to a plate until ready to eat.