PEK Fritters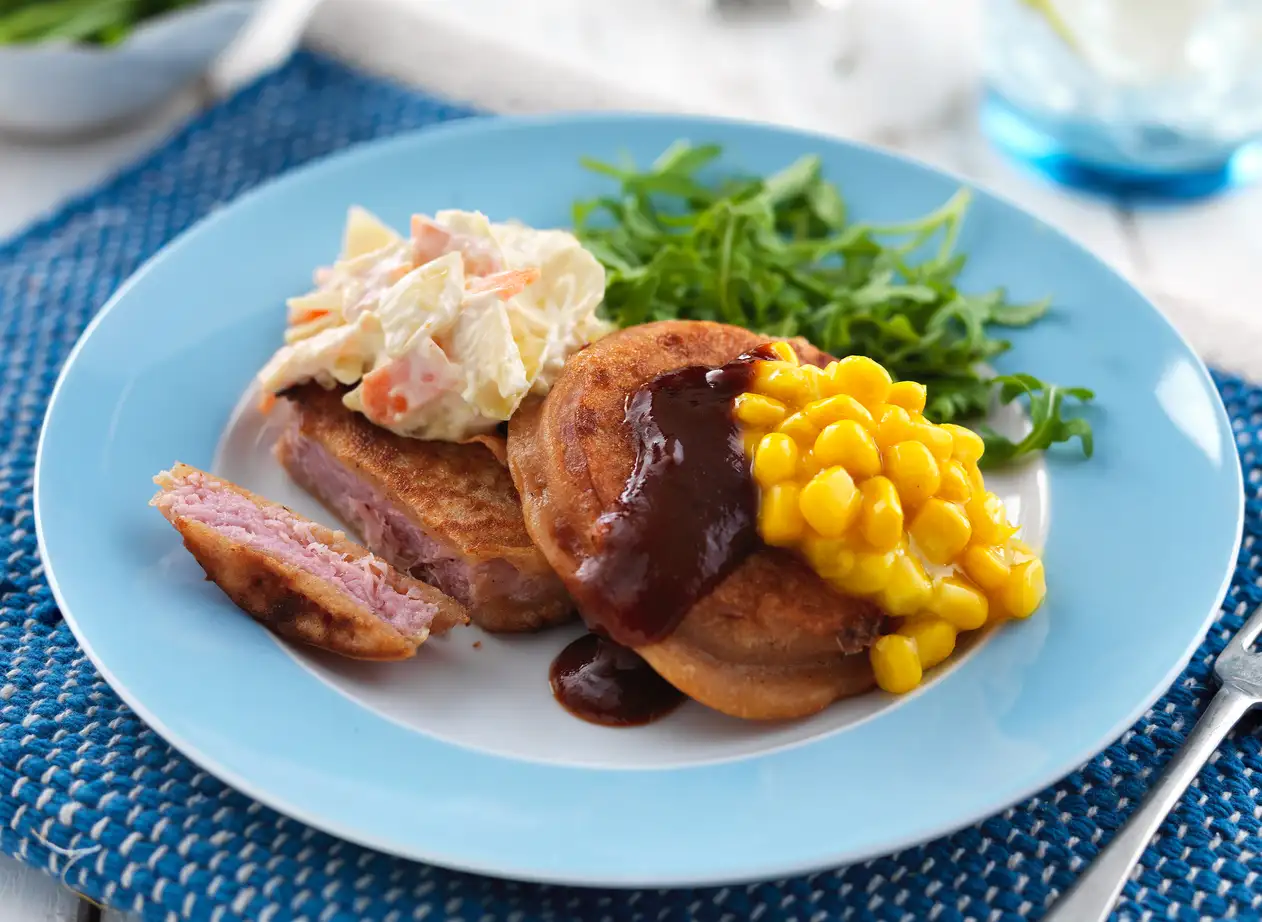 Serves 2-4
Cooking Time 5-10 minutes
Preparation Time 10 minutes
Ingredients
1 tin of PEK
125g (1 cup) plain flour
125ml of milk
2 tbsp of reggae reggae BBQ sauce
Plain flour for dusting
Cooking oil for shallow/deep frying
To serve - Coleslaw, Reggae, reggae BBQ sauce, sweetcorn relish
Method
Sift the flour into a bowl. Gradually add the milk and reggae reggae sauce until you have a thick batter in order to coat the PEK properly.
Carefully remove the PEK from the tin. Cut it into 4 slices.
Cover each slice of PEK with plain flour and shake off any excess. Heat 1 tbsp of oil in a frying pan.
Coat the PEK slices with the batter and then place them into the frying pan., allow three minutes per side to cook. Drain well on kitchen rolls.
Serve hot with coleslaw, reggae reggae BBQ sauce and sweetcorn relish.