Mini Muffin PEK Pizza's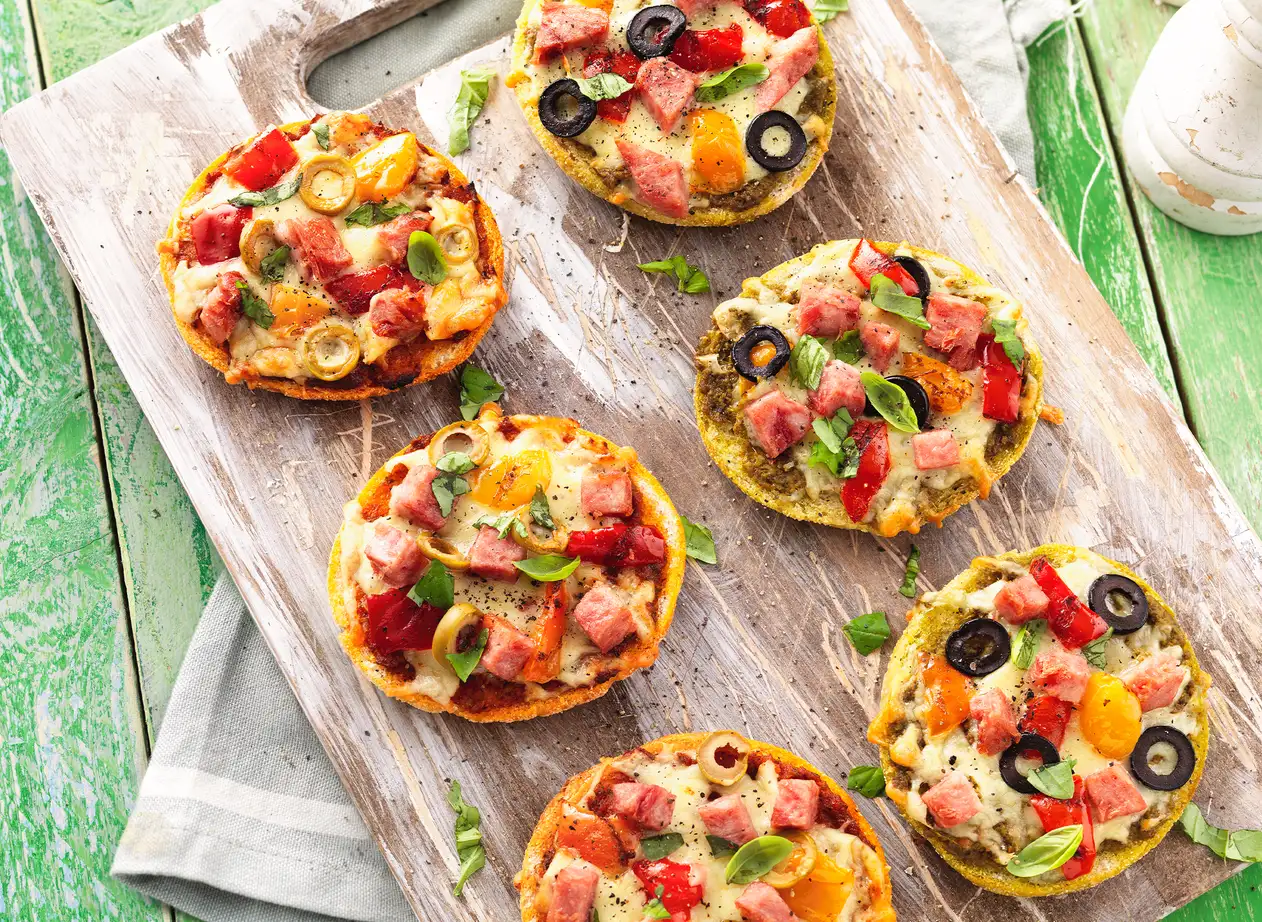 Serves 4
Cooking Time 5-10 minutes
Preparation Time 5 minutes
Ingredients
4 English muffins, halved
3 tbsp red pesto and 3 tbsp green pesto
1 tin of PEK, cubed
2 tbsp of Antipasti Red and yellow peppers
Few pitted black and green olives - sliced
75 -100g of cheddar cheese, grated
small handful of fresh basil leaves, torn
Method
Toast the muffin halves on a baking tray under a high grill for 2 minutes each side.
Top half of the muffins with some red pesto and the other half with the green pesto, peppers, olives PEK and cheddar. Put under the grill for 2-3 minutes until golden and bubbling.
Serve scattered with fresh basil.