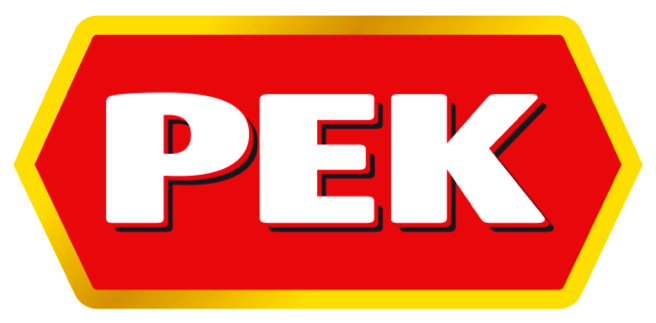 PEK Quiche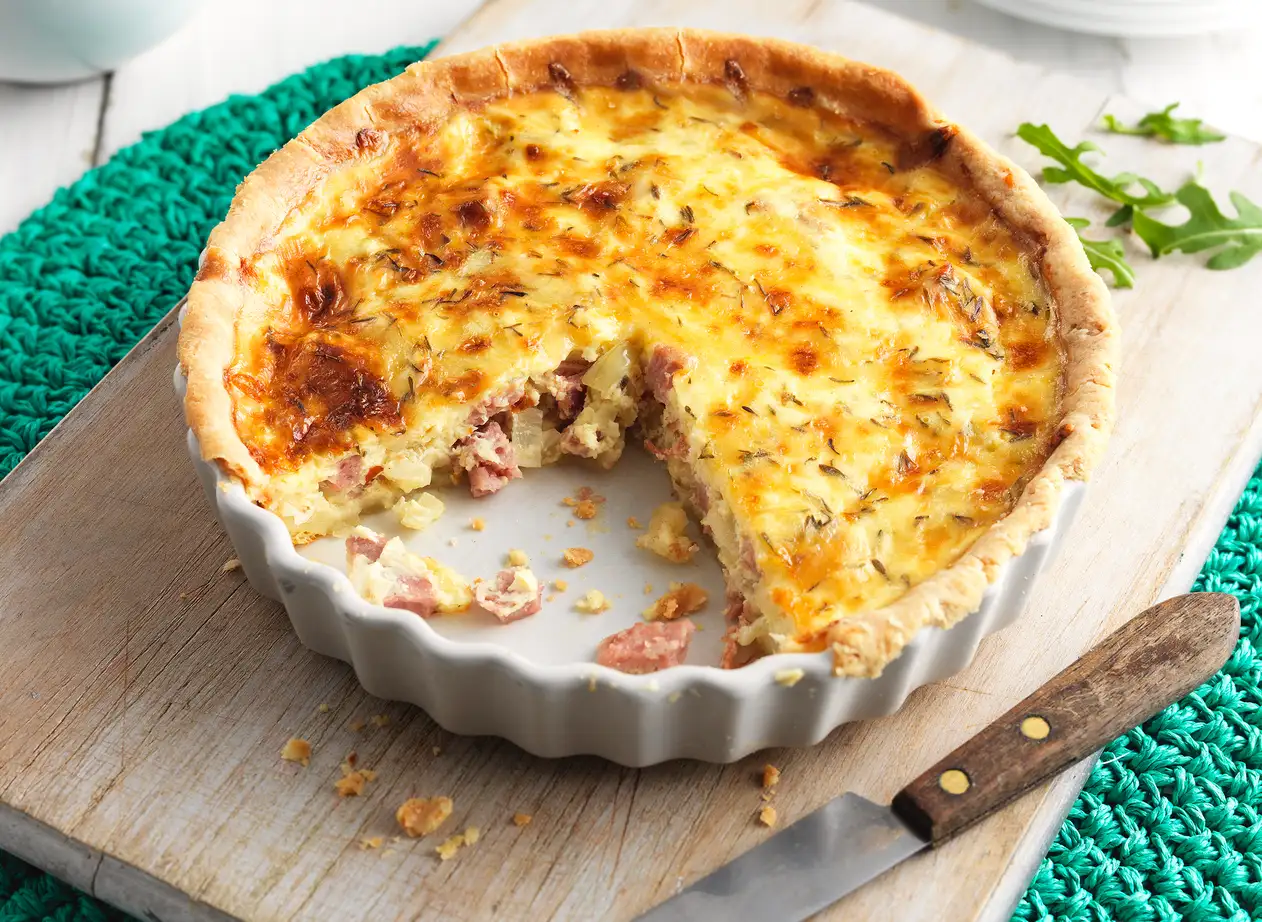 Serves 4-6
Cooking Time 50 minutes
Preparation Time 20 minutes
Ingredients
320g pack of ready rolled short crust pasty
1 tin of PEK, cut into small strips
1 onion, peeled and chopped
100g of mature cheddar cheese, grated
2 large eggs
250ml single cream
1 tsp of dried thyme
½ tsp of ground white pepper
Method
Roll the pastry on a lightly floured surface and use it to line a 20 cm flan dish.
Chill in the fridge for 30 minutes. Meanwhile, preheat the oven to gas mark 6/200C. Blind bake the pastry case by pricking it all over with a fork, line the base and sides with baking parchment and weigh it down with baking beans. Place on a baking sheet and bake for 5 minutes. Remove the beans and paper and bake the empty case for a further 10 mins or until golden brown. Trim the over hanging pastry.
Reduce the oven temperature to 180C/gas mark 4. Fry the PEK in a frying pan over a medium heat for 5 minutes. Transfer to the cooled pastry case with a slotted spoon.
Place the onion in a pan and cook over a medium heat for 5 minutes or until golden. Add to the quiche and top with the cheese.
In a bowl, combine the eggs, cream, thyme and pepper, then pour into the quiche. Bake for 25-30 minutes until golden and just set.