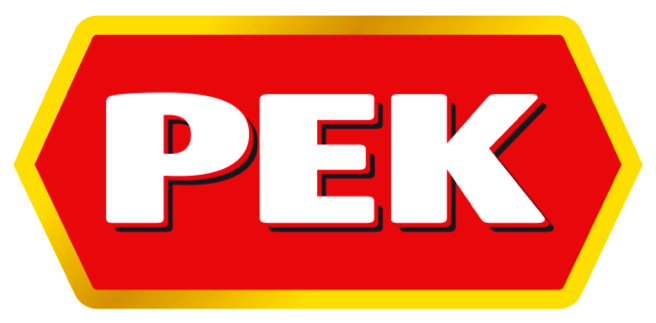 PEK Scotch Eggs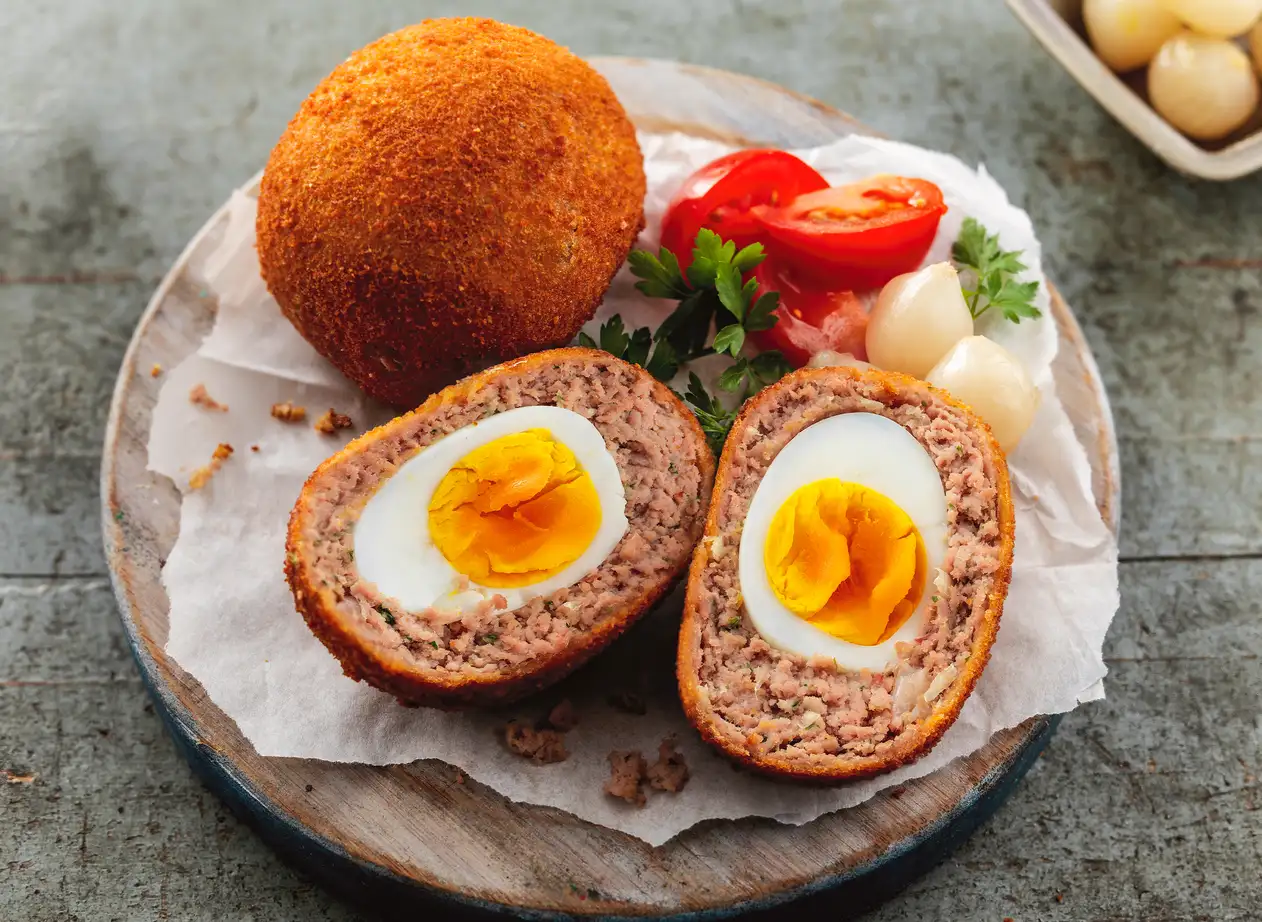 Serves 4
Cooking Time 20 minutes
Preparation Time 20 minutes
Ingredients
4 medium eggs
2 tins of PEK
Half an onion
1 tsp English mustard
1 tsp chopped thyme
1 tsp chopped parsley
100g of plain flour, seasoned, plus extra for dusting
1 egg - beaten
100g of dried breadcrumbs
Sunflower oil, for frying
Method
Bring a pan of salted water to a rapid boil, then lower 4 of the eggs into the pan and simmer for 7 minutes 30 seconds. Scoop out and place in a bowl of iced water, cracking the shells a little as this makes them easier to peel. Leave them to cool completely, then peel and set aside.
Put the PEK, onion, mustard and herbs in a food processor and blitz until smooth in consistency then divide the mixture into 4 equal balls. Squash the balls one at a time between a piece of cling film until it is as flat as possible. One at a time, lightly flour each cooked egg, then use the cling film to help roll the PEK mixture around the egg to completely encase.
Beat the remaining egg and put on a plate. Put the flour and breadcrumbs on 2 separate plates. Roll the encased eggs in the flour, then the beaten egg and finally the breadcrumbs.
To cook the eggs, heat the oil in a deep fat fryer until it reaches 170C. Depending on the size of your fryer, lower as many eggs as you can into the oil and cook for 8-10 minutes until gold and crispy.
Drain on kitchen paper, leave to cool a little and then serve halved with some piccalilli.