PEK Tacos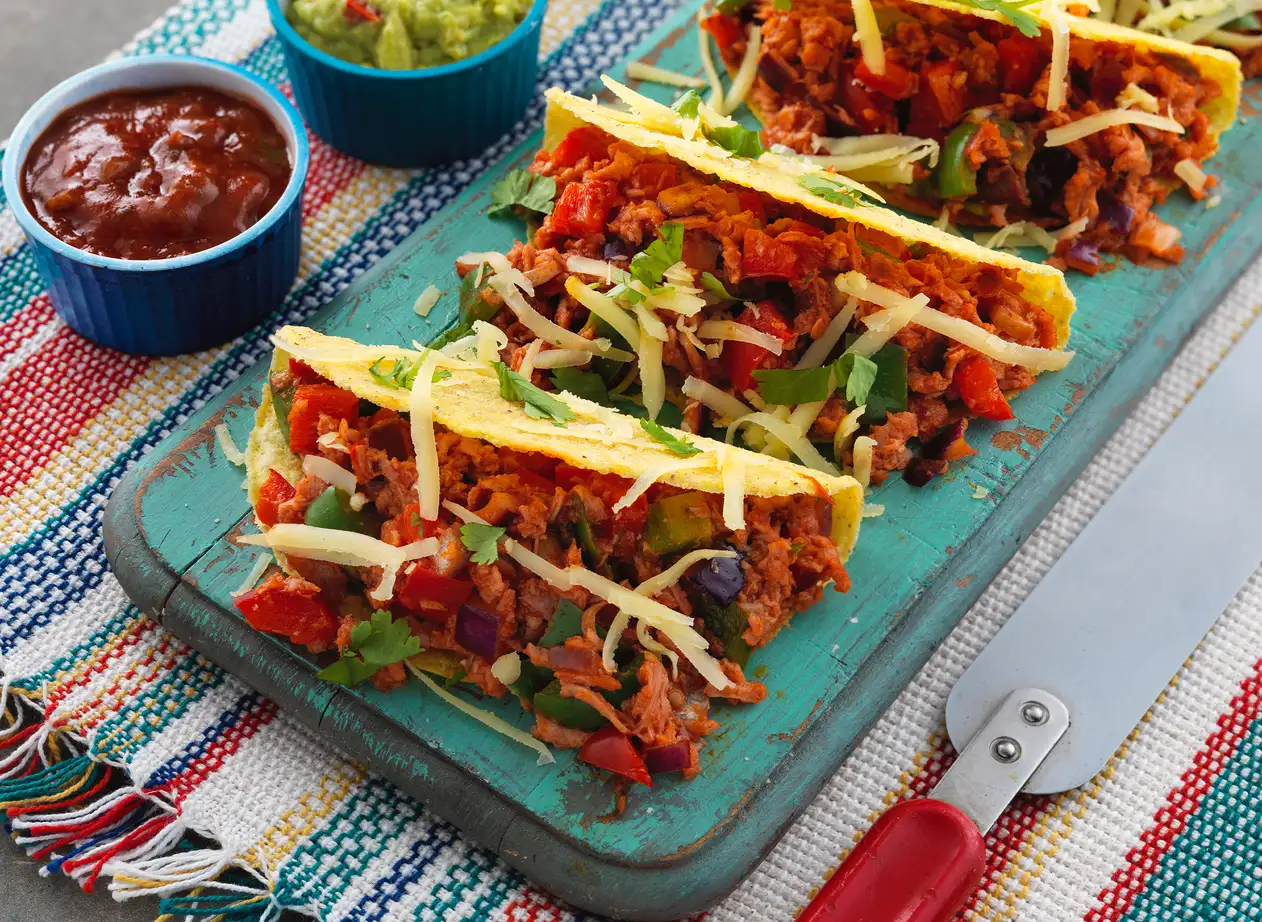 Serves 6
Cooking Time 20 minutes
Preparation Time 20 minutes
Ingredients
1 onion, peeled and diced finely
1 red pepper and green pepper, de-seeded and finely diced
1 tbsp olive oil
1 clove of garlic, peeled and crushed
1 pinch of paprika
1 tin PEK, grated
1 Taco meal kit
To serve
75g mature cheddar - grated
Gucamole, Salsa, soured cream
Method
Heat the oil in a large frying pan over a low heat, add the onions and peppers and cook for 5 approximately 5 minutes or until softened.
Add the garlic, paprika and PEK and cook for a further 1-2 minutes.
Add the salsa from the taco kit and simmer on a low heat for 5-10 minutes.
Preheat the oven to 180C/gas mark 4.
Spread the taco shells out on a baking tray and then place in the oven for 3-4 minutes until crisp.
Fill the shells with the meat mixture,sprinkle with the cheese and then let everyone help themselves to the Salsa, guacamole and soured cream.